Improve your Speaking online Episode 6, Introduction:
This week we bring new current topics in Episode 6 so you can improve your online speaking from home.
Topic 1: APTIS B2 speaking test model📝
This week, Dilo presents an APTIS B2 speaking test model.
Speaking part 1
In this part you will answer 3 questions about personal topics (30 seconds for each question)
1. Tell me about your family.
2. What do you like doing in your free time?
3. What's the weather like today?
Speaking part 2
Describe a photo and answer 2 questions related to the photo (45 seconds for each answer, including the description of the photo).
1. Can you describe the photo?
2. Talk about who you like to eat with.
3. Do you think it's important for families to have meals together?
Speaking part 3
In this part, you will have to compare 2 pictures and answer 2 questions about them. You will have 45 seconds for each response.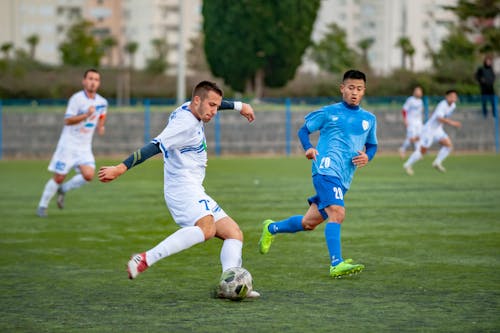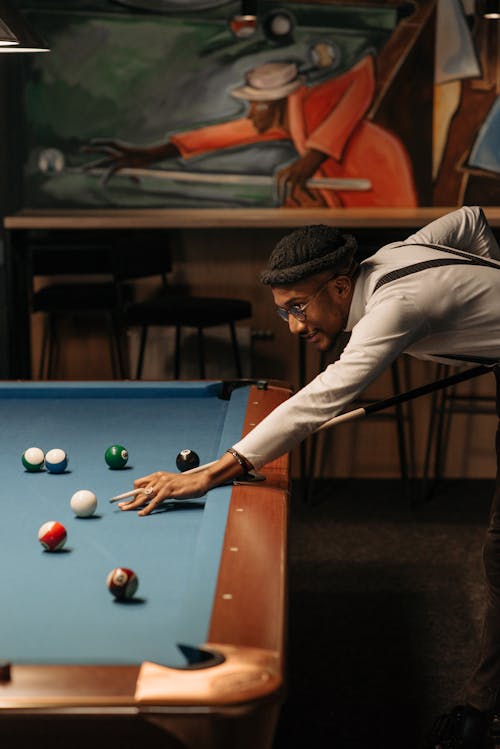 1. Compare the two pictures.
2. What kind of people play these sports?
3. Which one is more difficult?
Speaking part 4
In this part, you again need to answer three questions related to a picture but this time you answer them all in one response. You have one minute to prepare a structured response and two minutes to talk.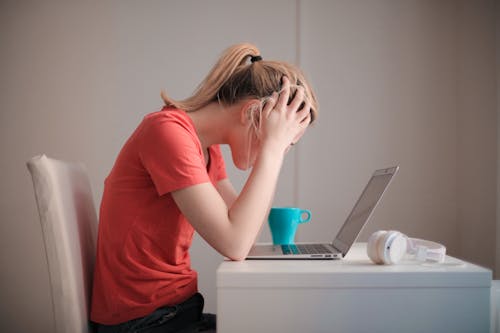 Tell me about a time when you felt stressed.
How did you manage the situation?
What are some ways of avoiding stress?
Topic 2: Series and Films 🎬
Spider-Man No Way Home excitement crashes theatre websites, fans unable to book tickets.
The new Spider-man movie breaks ticket pre-sales record.
Article
The fan excitement over the upcoming MCU movie Spider-Man No Way Home is huge. And that is not surprising, considering Sony and Marvel are selling the movie as a sort of mini-Avengers. Apart from Tom Holland's Spider-Man and Doctor Strange, the film also brings back several supervillains from previous Spider-Man franchises led by Tobey Maguire and Andrew Garfield.
Electro (Jamie Foxx), Doctor Octopus (Alfred Molina), Green Goblin (Willem Dafoe), Sandman (Thomas Haden Church), and Lizard (Rhys Ifans) are confirmed to return.
After the film broke several pre-release ticket sales records in North America, there are reports claiming that many are not able to book tickets to the movie as the theatre sites have crashed.
One tweeted, "WHY CAN'T I BUY MY SPIDER-MAN NO WAY HOME TICKETS @RegalMovies #SpiderMan." Another wrote, "aaaahh all the sites have crashed for #NoWayHome Tickets #SpiderMan."
One other fan was more detailed: "I got to select my #SpiderMan seats on AMC, then it said it was going to charge me for both tickets, while also asking if they were A-List reservations or not. Backed out, chose other seats, then didn't even give me the A-List option. Waited in line again, and now it crashed lmao."
Earlier, the film had registered the biggest advanced ticket sales of any film in the pandemic era as per Fandango. The film's ticket sales are bigger than any film since 2019's Avengers: Endgame, and that is a huge achievement during a global pandemic.
We will focus the conversation on the following questions:
Are you a Marvel fan? Were you able to book your tickets?
What do you expect from this new film?
Which Spider-Man do you prefer: Tobey Maguire, Andrew Garfield or Tom Holland? Why?
What do you think about the pre-release ticket sales records broken by this film?
Which films are you expecting the most this month or next year?
Here we leave you some vocabulary you can use during the talk:
Crash: If a computer or system crashes, it suddenly stops operating.
Marvel: a wonderful or astonishing person or thing.
Anti-hero: a character who has some characteristics that are antithetical to those of the traditional hero.
Orphan: a child whose parents are dead.
Sidekick: a person's assistant or close associate, especially one who has less authority than that person.
Dying wish: the last thing a person wants before dying.
Give somebody a hard time: to make things difficult or unpleasant for someone.
Topic 3: Entertainment in the future 🎫
What will the Disneyland of the future look like? | Hard Reset by Freethink.
VR theme park experiences are adding a new dimension to an industry that's long relied on 20th-century technology.
We will focus the conversation on the following questions:
Have you ever been to a theme park?
Have you ever had any experience related to virtual reality?
What do you think about the mix between 'traditional' theme parks and virtual ones?
Do you think the future of entertainment is virtual reality?
How do you feel after watching the video? Do you agree with them?
Here we leave you some vocabulary you can use during the talk:
Animatronics: the technique of making and operating lifelike robots, typically for use in film or other entertainment.
Parkgoer: Someone who goes to a park for recreation. There tend to be more parkgoers in the summer months.
Bleeding edge: the very forefront of technological development.
Thrill: a sudden feeling of excitement and pleasure.
Augmented reality (AR): a technology that superimposes a computer-generated image on a user's view of the real world.
Blur: make or become unclear or less distinct.
In awe: with amazement; admiring; feeling of wonder.
Trend-setter: someone who popularizes a new fashion.
Online teaching made students 'less anxious' during the pandemic, study claims.
Some universities are claiming that students have been less anxious during the pandemic – now they're suggesting online learning should be permanent.
Articulo
Some universities are claiming that students have been less anxious during the pandemic – now they're suggesting online learning should be permanent.
Some vice-chancellors want to continue and even expand digital tests, lectures and tutorials despite the lifting of Covid rules.
Universities UK, the umbrella group for vice-chancellors, held discussions with 13 member institutions about "plans to permanently change teaching" and assessments which do "not have to happen in an exam hall", according to the MailOnline.
These unnamed universities are already considering how to incorporate the measures from this academic year – which could see students "alternating" between online and in-person lectures and "wholly online modules" alongside face-to-face elements in future.
The report said students had experienced new learning methods and "less assessment anxiety" in lockdown, as exams were cancelled.
The report, "Lessons from the pandemic: making the most of technologies in teaching", says: "Students have reported less assessment anxiety and there has been a greater recognition of different strengths and approaches to learning.
"All the institutions we talked to reported planning a permanent move away from traditional exams and using online assessments more."
Blended learning – using both online and in-person teaching – is "where much of the sector is now looking".
The National Union of Students said that "for some universities online learning has been used as a cost-cutting exercise, brought about by universities needing to stay financially afloat in a marketised system".
Chris McGovern, of the Campaign for Real Education, added that the new move is "betraying students who are at the receiving end. Face-to-face teaching will always beat online."
Related stories recommended by this writer:
• After a year of online learning, here's a list of things I've learnt
• If you think blended learning is a great idea, here's why you're wrong
• Meet the movement trying to save the in-person 'university experience'
We will focus the conversation on the following questions:
Have you ever had online classes? When?
What do you think of in-person teaching combined with online teaching?
Is online teaching the future of our educational system?
Do educational methodologies change depending on in-person classes or online classes?
What do you prefer: traditional classes, online classes or blended learning? Why?
Here we leave you some vocabulary you can use during the talk:
Assessment: the act of judging or deciding the amount, value, quality, or importance of something, or the judgment or decision that is made.
Cost cutting: measures implemented by a company to reduce its expenses and improve profitability.
Blended learning: a style of education in which students learn via electronic and online media as well as traditional face-to-face teaching.
eLearning: is an umbrella term that refers to all types of training, education and instruction that occurs on a digital medium.
Webinar: a virtual classroom in which the facilitator and participants view the same screen at the same time.
Tuition: teaching or instruction, especially of individual pupils or small groups.
Hit the books: to begin to study hard.
Pass with flying colors: to pass something with a high score.
Top Future Technologies In 2021.
Upcoming Technologies of 2021. The list comprises of the trending technologies and the ones that are booming currently.
We will focus the conversation on the following questions:
What do you think about these technologies?
Will these technologies make our lives easier? Why?
Which one would be easier to implement in our lives and which one would be harder?
Are you surprised by any of the technologies mentioned in the video?
What technologies do you think will be groundbreaking in the future?
Here we leave you some vocabulary you can use during the talk:
Groundbreaking: innovative; pioneering.
Countless: very many; too many to be counted.
Bandwidth: a measurement of the amount of information that can be sent between computers, through a phone line, etc, that is, data transfer rate.
Roll out: officially launch or introduce a new product or service.
To tackle: to attack or to deal with something.
Extended reality: real-and-virtual combined environments and human-machine interactions.
Comprise: consist of; be made up of.
Out of business: closed down; no longer in business.
Do you find these topics boring or uninteresting? Don't worry. Dilo gives you the opportunity to choose your own topic for a conversation class.
Think of some vocabulary you would like to learn related to your topic and send us some information about it with the subject «Free topic». We are sure your ideas will be very good 😁